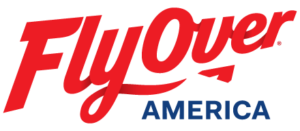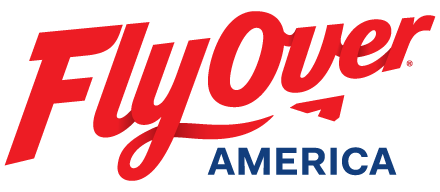 Take Your Group Outing To New Heights!
FlyOver America is a fantastic venue for groups of many different sizes. Those bringing 15 or more guests receive a discounted rate when booked in advance. Groups will be booked in 30 minute increments and may arrive at any time within their time slot. Reservations must be made with a group sales representative at least 2 weeks in advance.
FlyOver America offers great opportunities for many different types of groups such as student/youth groups, corporate events, senior groups, family outings and more! Want to extend your experience? Ask our sales team about our dual feature option to experience both FlyOver America and Fly Hawaii!
Check out our flight offerings below:
Corporate/Association Groups
FlyOver America is the perfect way to entertain and impress your clients, employees, business partners, convention delegates or attendees. For more information please fill out the inquiry form below or call 952-853-6000.
School/Youth Groups
FlyOver America makes for a unique field trip or youth group outing! Student and youth groups receive a special discounted rate. Plus we offer an educational component that was created by a Minnesota educator! Click here to learn more.
Senior Lunch Package – Currently Unavailable
Get ready to enjoy a weekday flight across the USA with FlyOver America followed by lunch at FireLake Grill House & Cocktail Bar at Radisson Blu Mall of America. C
Buyouts
FlyOver America offers opportunities for private attraction buyouts for large groups and organizations. With personalized signage options and an exclusive feel, a buyout at FlyOver America is a once-in-a-lifetime event. You will have private use of the attraction during the entire buyout. For more information, and pricing, please inquire with a group sales representative.
Please note that guests must be over 40" tall to ride.
Check out our FAQs to answer any additional questions you may have.
To learn more, or to book, please fill out the inquiry form below or reach out to the sales team at 952-853-6000 or info@flyover-america.com.
Visit FlyOver America
FlyOver America is located 15 minutes from downtown Minneapolis and St. Paul in Mall of America® in Bloomington, Minnesota. You can find us next to Hard Rock Cafe. Mall of America is one of the most visited tourist destinations in the world, featuring 520 stores, 50 restaurants and numerous family activities.